I'm back!!!  Thanks for sticking with me while I took a much needed R&R.   While I can't complain… this past month has been full of fun and adventure, as well as my job moving to a brand new building (post on office decor coming right up!) unfortunately HFoP had to take the back seat.   But don't you worry, my head has been spinning with fun home decor post ideas so get ready for a full month ahead!
To start things off, I want to remind you that Labor = Major Sales.  And as you may have noticed, this girl loves a good sale!
All summer I have been obsessed with the beautiful blue decorative accents, featured prominently at two of my go-to shops, West Elm and Target.  Well I just got word that One Kings Lane, one of my favorite online decor shops, is having a huge sale on some gorgeous blue pieces!
While this blue color won't be ideal as we head into next season, the white pieces will be great year round, especially this winter!  So stock up now while the prices can't be beat

I'm thinking about picking up a new vase or two, so here's what I've got my eye on. (Click for link):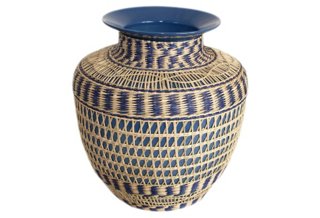 I love the aztec feel of this one, and it would defintiely go with some of our other southwestern pieces.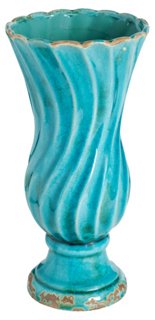 And who doesn't love turquoise???

Should I grab something white to go with the turquoise? I love the texture on this one.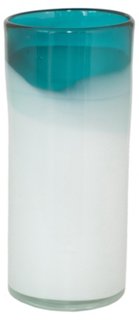 Or a combo of both colors?
I have been wanting to go on another shopping cleanse, but have a feeling September will not be the month.   Maybe October? Who's with me?