Obsession!
I recently finished the last book of the 50 Shades of Gray trilogy and almost shed a tear that it was over.  What now Miss Kindle???
So in an attempt to prolong the obsession, I'm very cleverly tying the book to my blog.  Sneaky, huh?
No in all seriousness, the color gray has been the "IT" neutral for quite some time.  I'm really happy with the gray that we chose for our living room:

Behr Paint in Gentle Rain
But it was not an easy process, since there are so many fantastic shades to choose from!  Here are a few I had looked at… (Christian Gray, you would look good in any of these, by the way…)
Restoration Hardware Flint Collection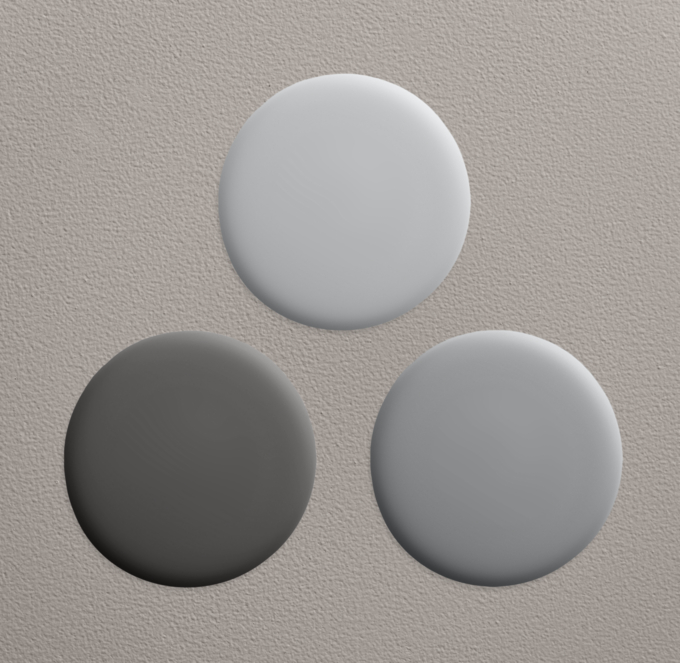 Martha Stewart Puddy

Benjamin Moore Coventry Gray
Benjamin Moore Chelsea Gray (Source)

I've read a million times that gray is the new white.  I know I'm convinced… but what do YOU think?